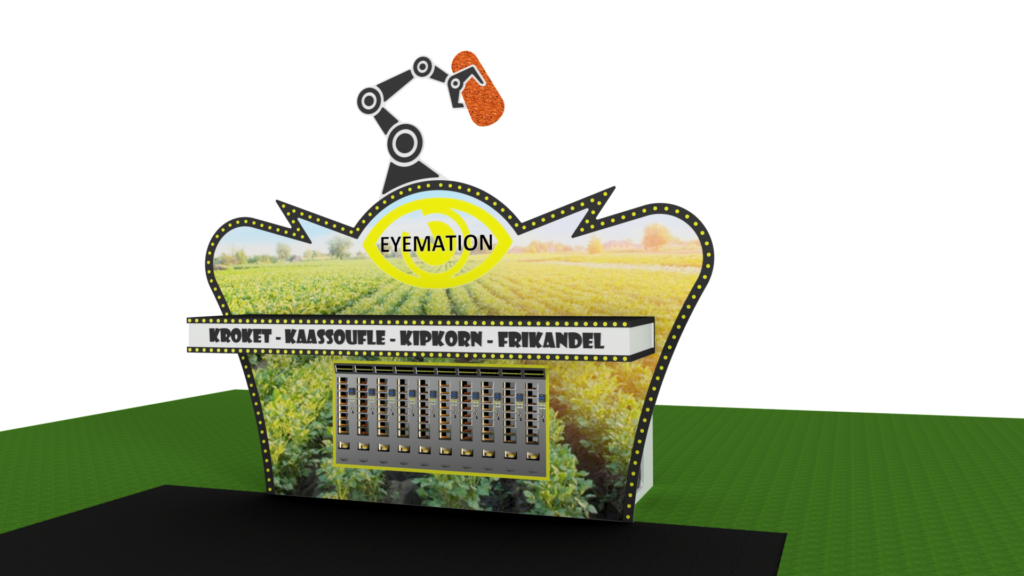 Lokettaria is an unmanned sales location that is able to prepare its own snacks and sell them with a roll and sauce via the counter to the consumer. Through the application of artificial intelligence, the Lokettaria calculates itself whether there is enough stock available for the entire day, whether the vending machines are sufficiently filled, and minimises overstays. Registration and control of dwell times, oil, shelf life, and cleaning activities are also carried out by the Lokettaria. Another attraction is the glass wall that allows passers-by a peek into the fully automated kitchen.
Completely unmanned baking and sales location.
Ideal for high traffic and 24/7 locations.
Refill and cleaning 1x per week.
Daily cleaning operations are performed automatically.
Oil quality is continuously guaranteed and automatically filtered and/or replaced.
Automatic temperature registration.
Remote monitoring: Manage multiple sales locations via the Internet from 1 computer.
Sale of deep-fried snacks.
Sale of sandwiches.
Sell up to 4 types of sauce.
Optional:

Model: Mobile outdoor.
Model: Fixed arrangement outside.
Model: Retractable.
Capacity from 8 to 8000 counters, you name it.
Service intercom.

It is also possible to expand the system to a full cafeteria range with tray dispensing. You will then sell 50 orders per hour of fresh fries cut from the potato, combined with snacks, milkshakes, soft drinks, coffee and tea. Look at the Lokettaria +.