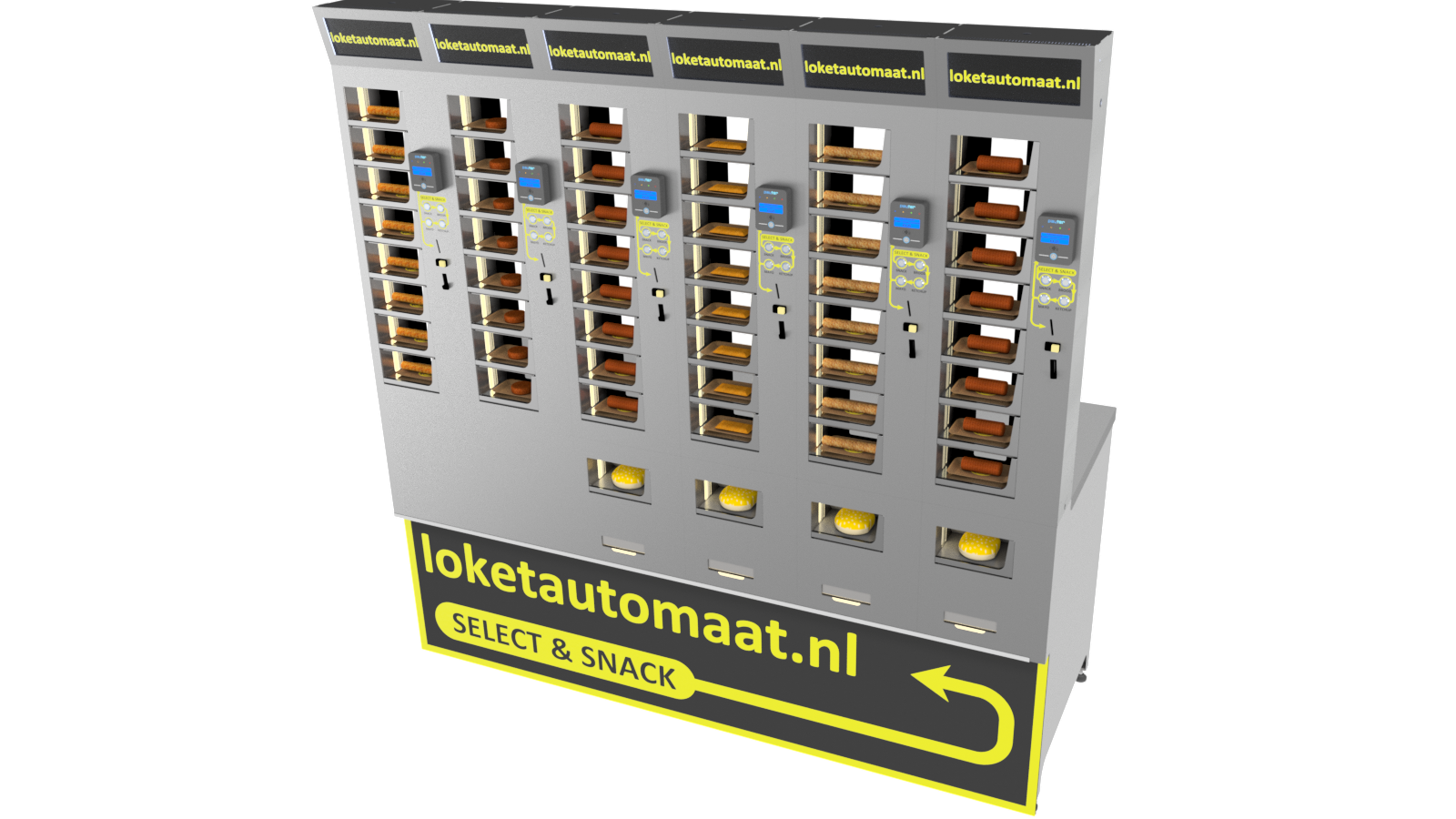 Loket + is a stand-alone machine that can be connected to your Loket 4.0 or existing loketautomaat, and can increase your turnover up to 100% by selling sauce and bread with every snack. No external sauce dispensing system is required and/or the separate sale of bread rolls at the counter. The Loket + is executed as a stainless steel workbench on which the counter vending machines can be directly mounted.
Stock for 250 sandwiches.
Stock for 3x 500 sauce sticks.
Time recording.
Link, cash register, ERP and/or other administration system.
Remote visualisation via network and/or internet of current filling and sales data.
Can be connected to existing vending machines.
Stainless steel.
Workbench version.
Complies with HACCP.
LED illuminated counters.
Standard speed of 200 sandwiches and 200 sauces per hour.
Number of dispensing counters configurable from 2 counters.
Easy to refill thanks to roll-out tray.
Stock and alarm indication via failure light and email.
Easy to refill with pull-out drawer.
Recessed underside, for interior panel mounting.
Free space under the machine for easy cleaning.
Connected load 230 volts.
No service contract necessary.
Optional:

Storage capacity expandable.
Speed expandable.